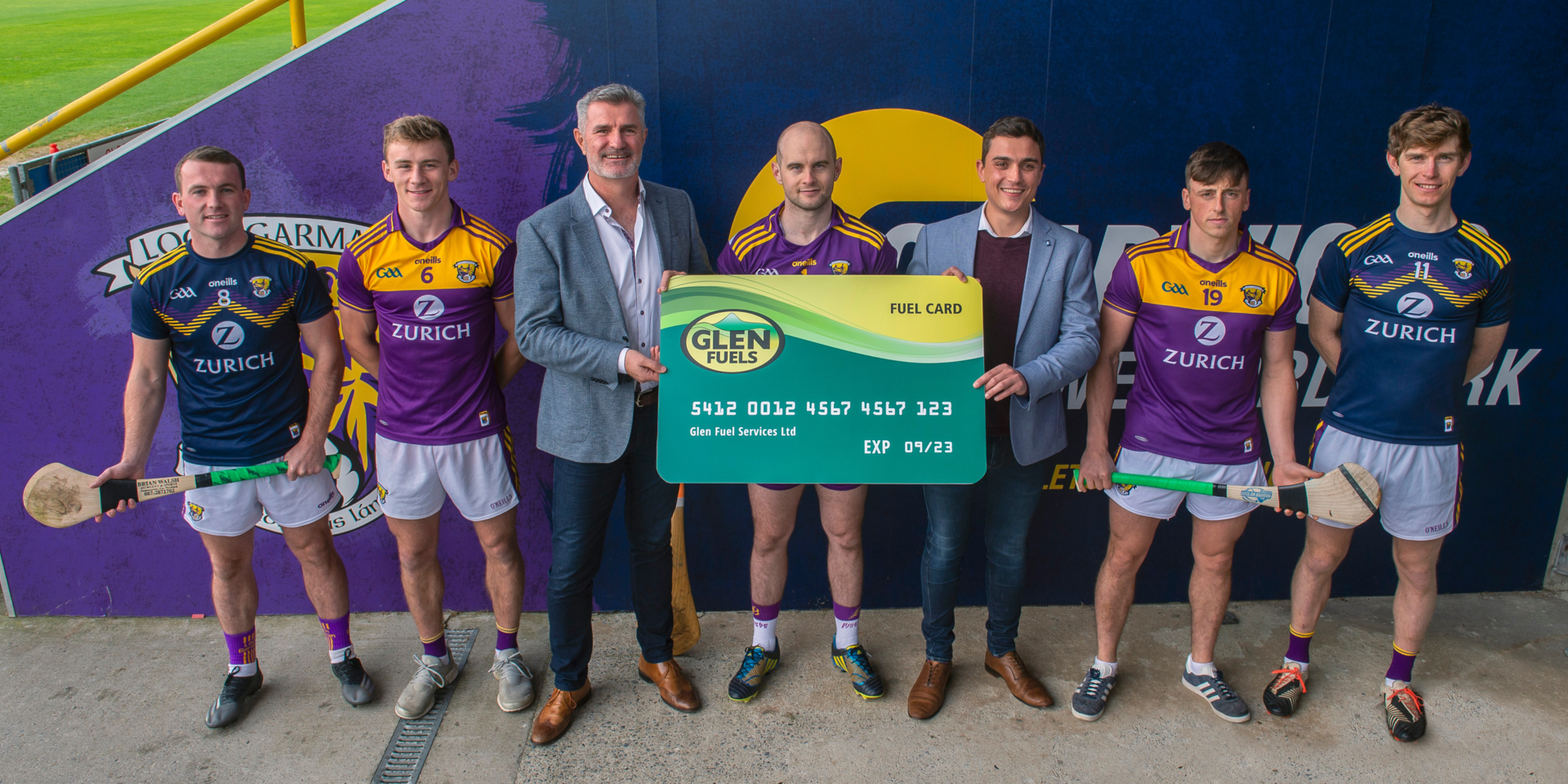 At Glen Fuels and Circle K:
3 cent per litre off petrol/diesel nationwide
Plus
1 cent per litre is donated by you directly to Wexford GAA
Total Saving
4 cent per litre on petrol and diesel
Additional Discounts at Participating Circle K Sites
10 cent per litre off AdBlue at the pump
10% off packaged AdBlue and lubricants
Up to 30% off car wash
At Circle K Company Owned Sites Only
Cash-Free Fuel
With over 450 service stations, Circle K has the largest branded fuel card network in Ireland.
This gives Wexford GAA Glen Fuel Card customers great choice for petrol, diesel, AdBlue and lubricants.
Present your the pin-secure Glen Fuel Card at the till
Full payment is taken by direct debit every Friday
Control Over Expenses
Weekly e-invoice for tax return/expenses:
Service station location
Litres bought
Type of product bought
VAT breakdown
Weekly spend total
Payment
€160 refundable down payment required to secure weekly credit
Maximum weekly spend €200
No minimum weekly spend
Payment taken every Friday by direct debit
Because the Glen Fuel Card is not a credit card, it does not attract Government tax
Miles Fuels Plus Additive
High quality fuel delivers real and measureable benefits through fuel additive technology.
Circle K fuel experts have worked with an industry leading laboratory to develop a powerful in-fuel additive, scientifically proven to remove fuel combustion deposits from within the engine.
Since 1986, Glen Fuels has been synonymous with top quality fuel:
Support the Model County Today
To apply for a Wexford GAA Glen Fuel Card, click here complete the online direct debit form.
To print and post the application form, click here.