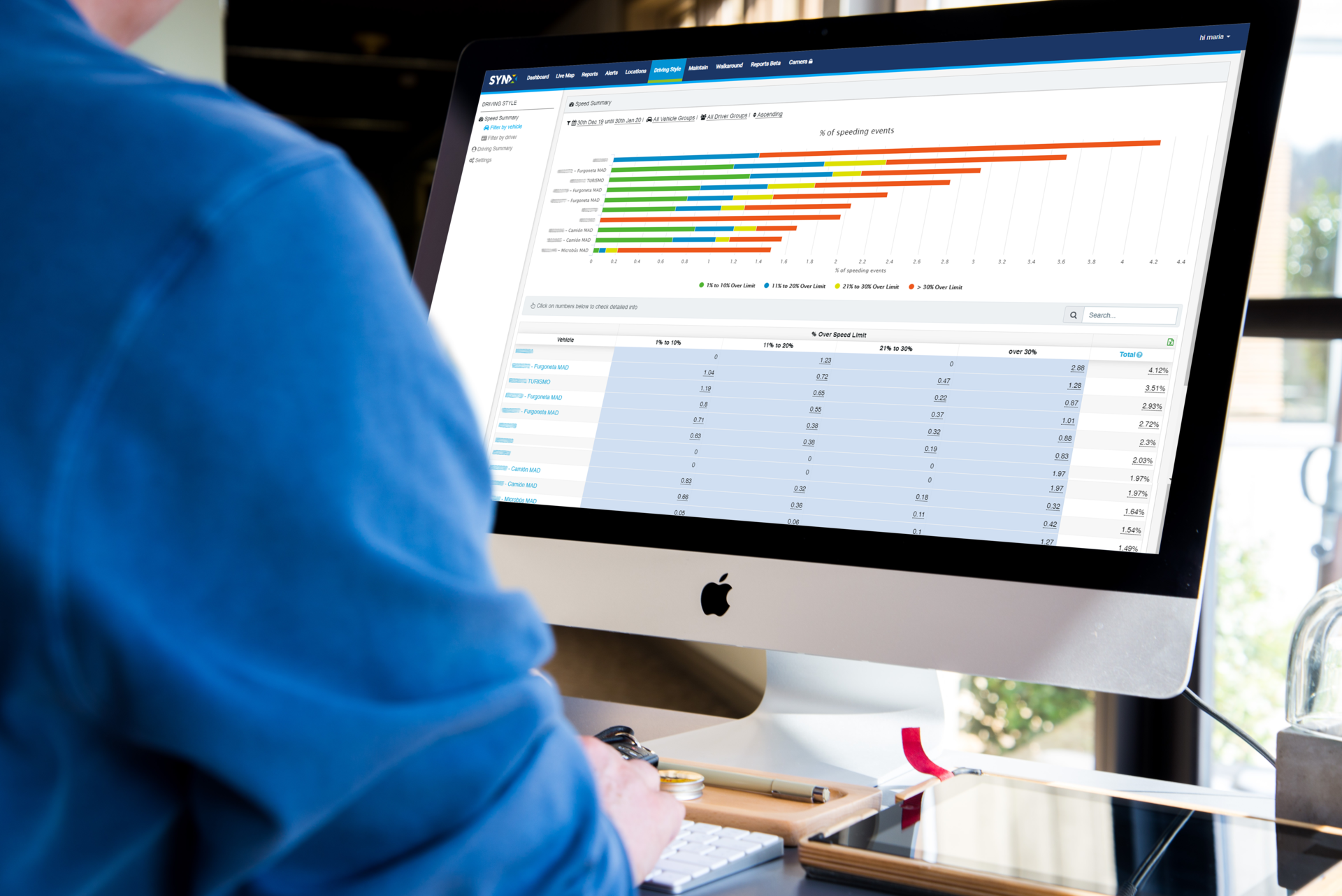 Glen Fuel Card Telematics
Our telematics partner is Transpoco, which was founded in 2004.
Transpoco is now a consolidated telematics provider in Ireland, the UK and France with ongoing expansion in Europe.
Through the Transpoco platform, Glen Fuel Card offers commercial and domestic customers the SynX suite of services.
Focused on Delivering Savings:
The Glen Fuel Card supports your fleet management with big solutions. In addition to fuel rebates, we offer comprehensive management and compliance solutions.
Glen Fuel Card keeps fleet management under one roof so your business can go places.
SynX:
SynX gives complete insights on critical fleet data to improve team efficiency and enable informed decision-making.
SynX is a comprehensive suite of fleet management services that allows business owners to manage time and create new growth opportunities.
SynX synchronizes every aspect of a company's fleet and business activities: from drivers to vehicles, maintenance to safety, optimising relationships within your team, starting a cycle of continuous evolution in your business.
SynX Family Fuel Card:
SynX is ideal if you have young people, nannies or childminders driving one of the family cars.
SynX can synchronize with insurance companies or it can be a stand-alone system that gives only you the information required to ensure your family is safe on the road.
SynX Features
The SynX suite of services is customisable to your unique needs.
Please contact us and we will recommend the best package for you.
Fleet Management
GPS vehicle tracking
Asset tracking
OBD solution
Fuel management
Driver behaviour
Driver identification
Driver challenge
Walkaround checks and compliance
Start Saving today with SynX:
To start saving money on fuel usage, car wear and tear, insurance costs and much more, please contact the Glen Fuel Card team.
Click here to complete the contact form or click here to send an email.
Glen Fuels - Energy for Everything